Easy Roll-off Dumpster Rentals in Atlanta, Georgia
Very Reasonable Affordable Rates
Prompt and Professional Customer Service
All Your Questions Answered
We Never Keep You Waiting
Safe and Fully Insured
Call 678-846-6804 now!
Family-owned business in Atlanta
When looking for a dumpster rental service in Atlanta, picking a company with a remarkable reputation and a solid background of customer satisfaction is the best way to go. Atlanta Dumpster Rental Services is proven to give the cheapest and fastest dumpster rental services in the entire Atlanta Metropolitan area. Our services are extended to other cities as well.
Atlanta Dumpster Rental Services infrastructure is set to professionally assist you in finishing your junk removal project by giving you the appropriate dumpster size in a timely manner. There are no projects that are too big or too small for us. Whatever your project is, we have you covered. From new construction dumpsters, Fall or Spring clean-up dumpsters or concrete removal dumpsters, we guarantee that your needs will be answered.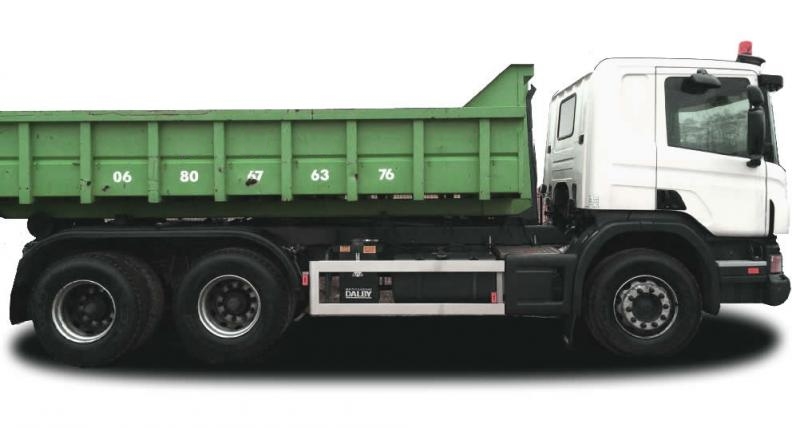 Thank you for your interest in Atlanta Dumpster Rental Services.
Call 678-846-6804 now to order your dumpster in Atlanta today!
Renting a rolloff dumpster has four quick easy steps which include calling us, placing the order, filling it, and getting it picked up by us. It is as simple as that!
Best Waste Management Dumpster Containers
When you need to look for a dumpster rental service here in Atlanta, you have to take some time learning the variety of junk removal options available for you. Check on the dumpster sizes, and inspect what specific size is appropriate for your waste management project.
If you have any environmental concerns, please don't hesitate to call Atlanta Dumpster Rental Services and inquire about our recycling programs or hazardous materials options. Within the area of Atlanta, we have made it possible to provide all the necessary dumpster services and we have a large inventory of dumpsters available for you on short notice.
All you have to do is to consider the space you have around your home to place the dumpster unit. You also have to think about how it will be used and delivered to ensure you have picked something that is convenient for you.
The Junk Items You Can Put into the Dumpster
It is essential for you to inform us ahead of time what kind of items you are going to put into your dumpsters. In addition to this it is also necessary to be frank about the quantity and the mass of the waste you need to dump. You can seek advice from anyone of your construction crews regarding the details you should know about the dumpster that will work for your specific construction project in Atlanta.
Together with picking the right dumpster size you need, there are essential conditions that you have to follow in connection with waste disposal on your area. You have to know the policies of renting the dumpster on your site (in Atlanta and other neighboring cities in Georgia). Atlanta Dumpster Rental Services can always help you clear out some confusions you could have in mind about renting a dumpster.
Depending on the items you are disposing of, the dumpster may fill up fast. Be wary of the mass of the wastes you are throwing in the dumpster. Loading too much weight in the bin could cause damage of your property, thus be cautious of where you are placing it. Checking with us about the mass allowed in our dumpsters will help you avoid making damages.
If you can make a short list of the objects you are planning to dispose of, then it will help you a lot in your planning. This way we can assess your list for any prohibited items that we cannot dispose of. The items that we often prohibit are antifreeze or paint cans, chemicals and mattresses. In addition to paint products, large batteries, cleaning products, gas, fluorescent materials and items that may cause an explosion or possibly contain asbestos fiber are also restricted. You may call us at 678-846-6804 to learn more about these prohibited items.
Dumpster Sizes available in Atlanta Dumpster Rental Services

10-Yard Dumpsters
These are used to pull heavy mass materials such as brick, concrete, brick, dirt, asphalt, rock, sod and other dense items. These dumpsters are designed to cover and transport heavy materials securely. These items can usually be recycled which is very economical.
15-Yard Dumpsters
These dumpsters are used for all types of leftover and recyclable materials. They are perfect for job sites where space is limited only just like parking lots, avenues, small driveways, alleyways or when a larger dumpster is merely not essential.
30-Yard Dumpsters
These type of dumpsters are the most popular of all the sizes that we offer. They are utilized for all kinds of materials and projects like construction, renovation, green waste, home clean out, demolition, cardboard, roof tear off and metals junk. A single dumpster is equal to 14-16 standard truckloads.
40-Yard Dumpsters
These 40-Yard dumpsters are monster dumpsters intended for real renovation and construction projects, roofing projects and large remodeling jobs. They can also accommodate any projects covering more than 2,000 square feet. This is the perfect choice for you when you have to dispose of a massive amount of debris as they are capable of holding up to 12,000-16,000 pounds of weight.
Roll-off Dumpster Rentals and Recycling
If you are interested in hiring us, pre-set service dates can be scheduled in advance. However we understand that not all waste-related jobs can be scheduled early on. Note that we also provide same day delivery for rolloff dumpster rentals. In case all units are booked, we guarantee one to two business days of delivery at most.
We are a company dedicated to providing the most comprehensive recycling and waste management services available in GA. Exceeding our customers' highest expectations has always been our main goal as a junk removal and recycling company. We have the industry knowledge and experience to build the best client-customer relationship possible. Furthermore we always provide the highest level of cleanout service at the most competitive price you will ever find in and around Atlanta.
So if you need scheduling a few bins or a rolloff dumpster rental near me to dispose of your refuse, call 678-846-6804 today and all your questions will be answered shortly. It does not matter if it is restaurant litter, metalic objects, backyard debris including branches or trees, furniture, cabinets or carpet items, bricks, concrete blocks, electronics, domestic appliances, roofing waste, compost or scrap, we will take it all away for you.
If you need more information about dumpster renting in Atlanta Dumpster Rental Services, please contact us at 678-846-6804.
Thank you for your interest in Atlanta Dumpster Rental Services.
Call 678-846-6804 now to order your dumpster in Atlanta today!