Dumpster Rental FAQ
Very Reasonable Affordable Rates
Prompt and Professional Customer Service
All Your Questions Answered
We Never Keep You Waiting
Safe and Fully Insured
Call 678-846-6804 now!
Family-owned business in Atlanta
At Atlanta Dumpster Rental Services, we understand that renting a dumpster can be a new and unfamiliar experience for many individuals and businesses. To help you make an informed decision and ensure a smooth rental process, we have compiled a list of frequently asked questions about our dumpster rental services.
What size dumpsters do you offer?
We offer a range of dumpster sizes to accommodate various needs. Our options typically include 10-yard, 20-yard, 30-yard, and 40-yard dumpsters. The specific dimensions and weight capacity of each size can be provided upon inquiry.
How much does it cost to rent a dumpster?
The cost of renting a dumpster depends on several factors, including the size of the dumpster, the duration of the rental, and your location. At Atlanta Dumpster Rental Services, we offer competitive pricing and can provide you with a detailed quote based on your specific requirements. Feel free to reach out to our team for a personalized estimate.
What can I put in the dumpster?
Our dumpsters can typically accommodate a wide range of materials, including household items, construction debris, yard waste, and general trash. However, there are some restrictions and regulations regarding hazardous materials and prohibited items. It is important to discuss your specific needs with our team to ensure compliance with local regulations.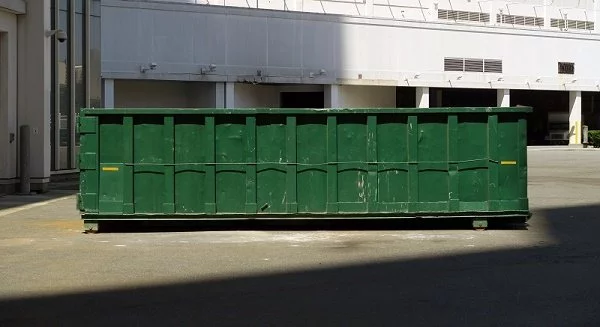 Do I need a permit to rent a dumpster?
In some cases, you may need a permit to place a dumpster on public property or in certain residential areas. The need for a permit can vary depending on your location and local regulations. Our team can provide guidance and help you determine whether a permit is required for your specific situation.
How do I schedule a dumpster rental?
To schedule a dumpster rental, simply contact our team either by phone or through our website. Our friendly staff will guide you through the process, answer any questions you may have, and assist you in selecting the appropriate dumpster size for your project.
How should I load the dumpster?
When loading the dumpster, it is important to distribute the weight evenly and avoid overfilling it. Overfilling can lead to safety hazards and additional charges. Our team will provide you with specific instructions on how to load the dumpster properly, ensuring a smooth and hassle-free experience.
What if I need an additional dumpster or an extension?
If you find that you need an additional dumpster or require an extension to your rental period, simply reach out to our team.
accommodate your request based on availability. It's important to communicate any changes or extensions as soon as possible to ensure that we can meet your needs.
What if I need the dumpster removed before the agreed-upon rental period?
If you need the dumpster removed before the initially agreed rental period, please inform our team in advance. We understand that project timelines can change, and we will make arrangements to pick up the dumpster as soon as possible. However, please note that early removal may incur additional fees.
Can I rent multiple dumpsters at once?
Yes, you can rent multiple dumpsters at once. Whether you have a large-scale project or multiple smaller projects, we can provide you with the necessary number of dumpsters to meet your needs. Our team will assist you in determining the appropriate size and quantity of dumpsters required.
Are there any weight restrictions for the dumpsters?
Yes, there are weight restrictions for our dumpsters. Each dumpster has a specified weight capacity, and exceeding this limit may result in additional fees. It's important to communicate the type of materials you'll be disposing of so that we can guide you on weight restrictions and suggest the appropriate dumpster size.
Can I change the location of the dumpster once it has been placed?
Generally, once the dumpster has been placed in the agreed-upon location, it is challenging to move it due to its size and weight. It's essential to carefully consider the placement of the dumpster during the initial discussion with our team to ensure it is positioned in the most convenient and suitable spot for your project.
What payment methods do you accept?
We accept various payment methods, including credit cards, debit cards, and checks. Our team will provide you with detailed payment instructions and discuss the payment options available to you.
What if the dumpster gets damaged during my rental period?
In the event that the dumpster sustains damage during your rental period, please notify our team immediately. We understand that accidents can happen, and we will assess the situation on a case-by-case basis. Depending on the circumstances, you may be responsible for any repair or replacement costs.
Do you offer recycling services?
Yes, we prioritize responsible waste management and recycling whenever possible. We work with licensed recycling facilities to divert recyclable materials from landfills. If you have specific recycling requirements, please inform our team.
What areas do you serve?
Atlanta Dumpster Rental Services, Our goal is to provide reliable dumpster rental services to both residential and commercial customers within our service area. If you are unsure whether we cover your location, please reach out to our team for clarification.
Do you offer discounts for long-term rentals or repeat customers?
Yes, we offer discounts for long-term rentals and repeat customers. We value our customers' loyalty and strive to provide competitive pricing and incentives for those who choose to rent dumpsters from us on a regular basis or for extended periods. Please inquire with our team about available discounts and promotions.
At Atlanta Dumpster Rental Services, we are dedicated to providing exceptional dumpster rental services to meet your waste management needs. If you have any additional questions or require further clarification, please do not hesitate to contact our knowledgeable team. We look forward to assisting you with your dumpster rental requirements and ensuring a seamless and efficient experience.
Very Reasonable Affordable Rates
Prompt and Professional Customer Service
All Your Questions Answered
We Never Keep You Waiting
Safe and Fully Insured
Call 678-846-6804 now!
Family-owned business in Atlanta